We are excited to offer our best-in-class Montessori-based learning online!
Online Montessori Programs
Online Montessori Programs
When you follow the child, the method will fall in place.
Last year was a defining year for Education as a whole and for Pre-Primary Schools in particular. Those who followed the child started finding ways to deliver education in an online environment.
Floretz Academy, an authentic Montessori School, with a 16-year track record grappled with not having to use the Physical Montessori Environments that it had set up. The school had to train all its teachers to start re-thinking on how to deliver to children who are between 2 and 6 years old and who don't want to sit for even a minute. Floretz decided to break all the mental models accumulated over 16 years.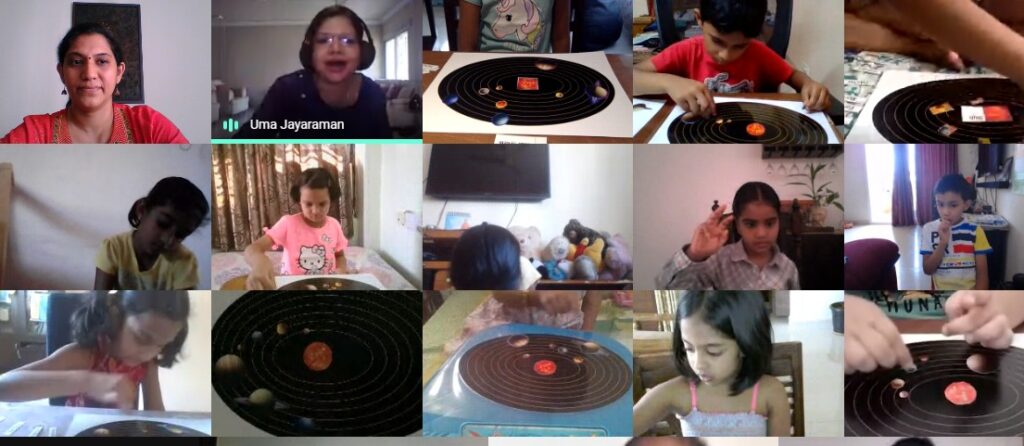 Floretz did not have to search for too long because its approach and philosophy has always been Follow the Child. Maria Montessori said, "There was no method to be seen; what was seen was a child… acting according to its own nature,"
So, Floretz followed the child and the method evolved over few months till such time that it started making a significant difference to children and parents started noticing it. The basic tenets fell in place and within a short period of time Floretz realized that it had found the best way to approach children of the age group 2-6 years online.
Our online Montessori program is based on age group, what our experience says they can handle, how to enlist help of parents (including working parents whose work timings are stretched by their organizations).
Floretz has opened this opportunity to all children across the country and in nearby countries.