16 Year History
Set up in 2005, Floretz Academy is one of the best and oldest Montessori Schools in South East Bangalore. Floretz has 2 Schools – one in HSR Layout and the other in Kasavanahalli, off Sarjapur Road. Both the schools are registered with the Government of Karnataka and are accredited and recognized by the Indian Montessori Centre.
The School offers Montessori education for children from the age group of 2-6 years and post-school care and Daycare center for children from the age group of 2-12 years. There are various programs after school including IOTA Accelerated Math Program (1st to 8th Standards), Music (Carnatic vocals), Dance (Bharatanatyam, Odissi, and Contemporary), Art & Craft, and Karate classes.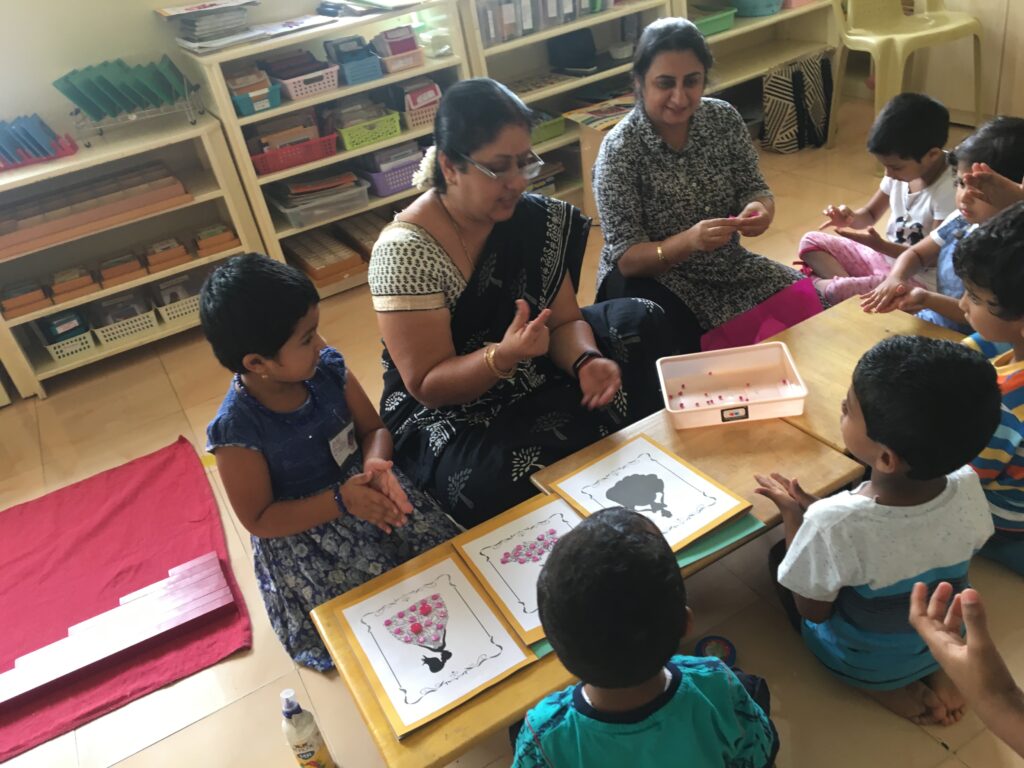 The school follows the Montessori Method and all teachers are Montessori Trained and Certified.
Students graduating from Floretz get direct admission to Smrti Academy, a School in Huskur, off Sarjapur Road, Bangalore.
Both these schools serve the educational and post-school care needs of the communities in South East Bangalore areas of HSR Layout, Koramangala, Bommanahalli, Somasandra Palya, BTM Layout, areas in and around Sarjapur Road, Kaikondrahalli, Kasavanahalli, Rayasandra, Amrutha Nagar, Harlur, Haalanayakanalli, Doddakanalli, Kodathi, areas in and around the Outer Ring Road, Bellandur, Iblur, Kaadubeesanahalli,  and up to Marathahalli. When you are looking for that "school near me", come over to Floretz and enjoy the difference.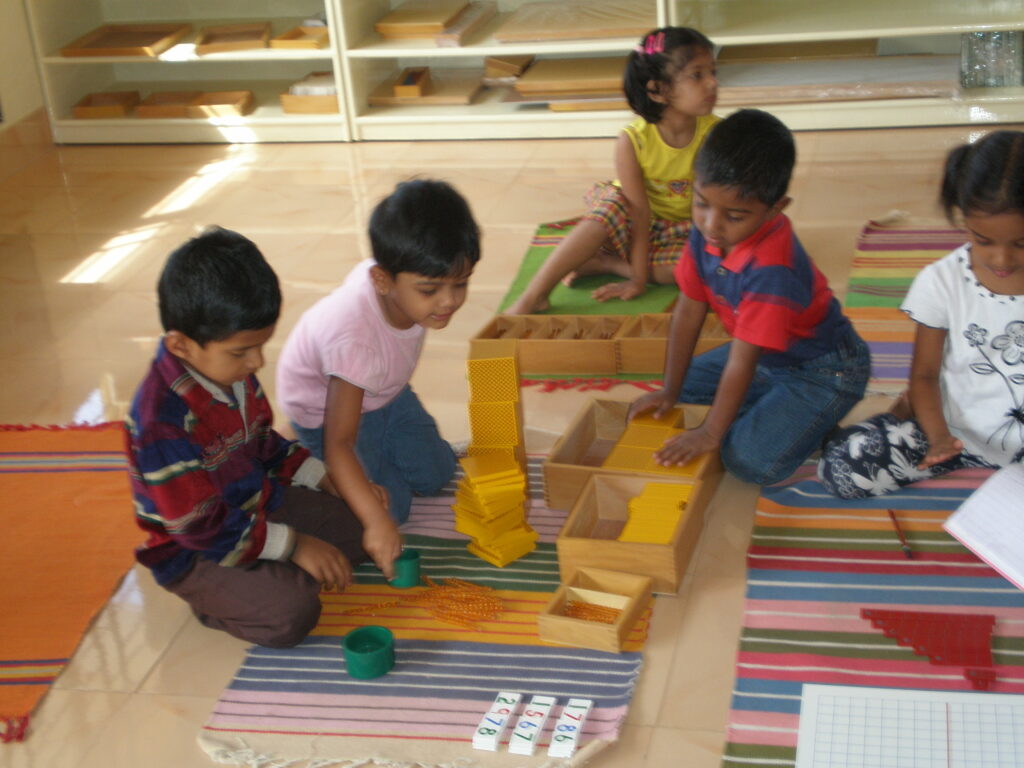 Every Child Deserves
Special Attention
No two children are identical, and at Floretz, we appreciate and praise this uniqueness. We offer special attention to each child and offer an environment where each child gets the chance to grow to their true potential. Irrespective of the child's age, we group each child based on their skills after thoroughly examining their behaviour and skill sets. Floretz encourages growth at all levels, bringing out their hidden talent and preparing them for primary school. We set up an environment where a child feels happy and arouse their interests, allowing them to learn through practical things and explore the world around them.
Never Help a child with a task at which he feels he can succeed. ~ Maria Montessori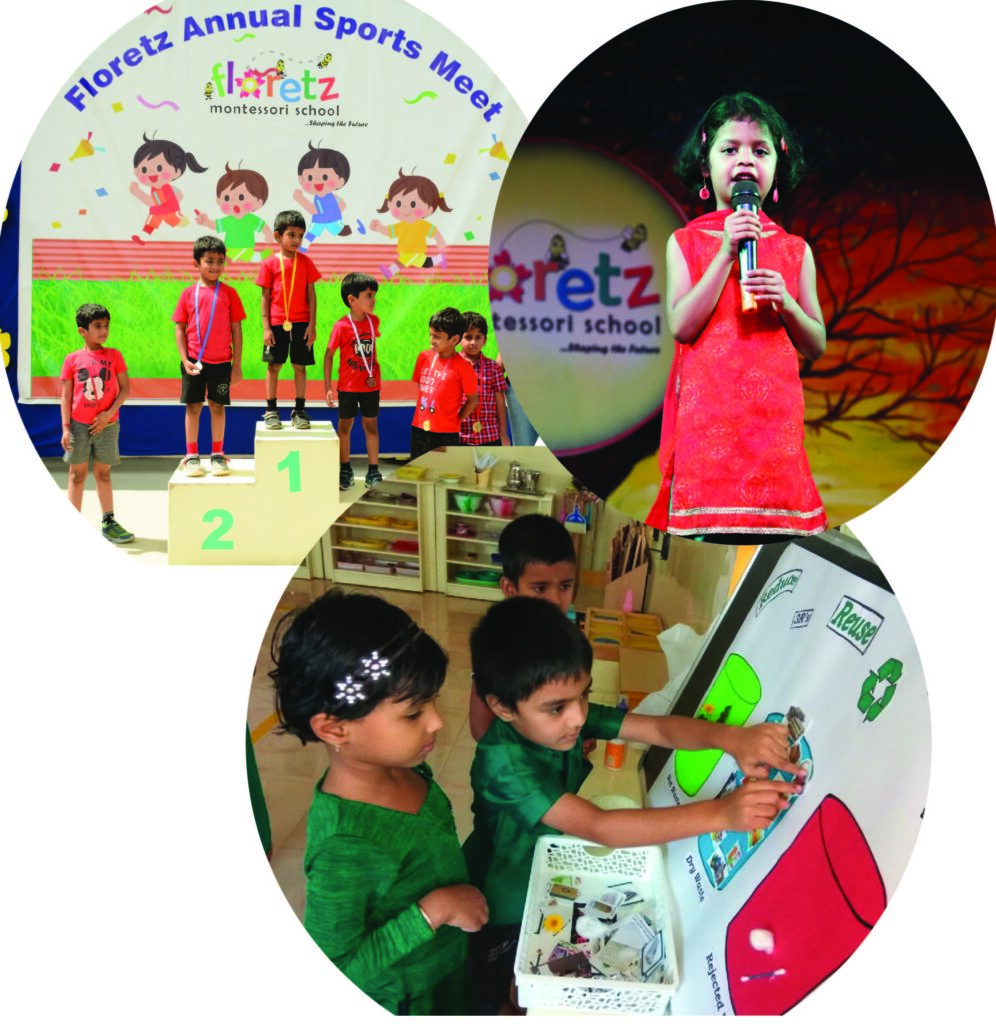 Floretz Montessori in Videos
"Wow!!! Never imagined that M4 students would perform so well. The maturity and dedication with which these children explained to everyone was amazing. We never imagined that we would get to see such an amazing exhibition and we were overwhelmed when we visited Kasavanahalli Floretz. We were awed and bowled over by the kindergarten students explaining the solar system, volcano, eruption and inflated balloons. Last but not the least, the way the teachers explained the Montessori Techniques to groom the students was exceptional. Hats off to teachers and students for all the efforts. I'm proud that my grandchildren are a part of Floretz."
"My Elder daughter studied here for 3 years. As a parent I am very happy with the school from day one. Now my younger daughter studies here. Floretz Academy has the best caring, kind and well qualified teachers and brings out the best in every child. My daughter gained lot of confidence and decision making skills. Even during pandemic they arranged Montessori materials for kids to practice at home and all the virtual sessions were well planned. Thank you so much for all your efforts! It was a fantastic experience with Floretz Academy Kasavanahalli, the Best Montessori school in Bangalore."
"We are more than glad that both our boys are going to Floretz HSR. Initially during school hunting days we were a bit indecisive about the Montessori system. However, after attending their seminar and learning more about the system, we truly value the philosophy and unique concept of learning provided by Floretz Montessori School. The teachers and staff are very welcoming, open-minded and we can rest assured that our kids are well taken care of. They are able to tailor an approach for every child with guaranteed success. The classroom and outside activities arranged by the teachers and staff on several occasions helped our kids to extend their learning experience. We were also very excited to be part of the observation session arranged by Floretz. While we had fun watching little kids fully engaged in different activities, we were grateful to be in the classroom and personally observe their work and see the progress. We highly recommend Floretz for true Montessori principles and teaching styles."
"We are happy that we chose the Montessori way of learning for our child and we chose Floretz Academy. Floretz is one of the best schools that follows pure Montessori where the children are given the utmost care and attention. We are very happy that our child has settled in the environment very well. Thanks to the teacher in charge (Deeptha mam) and staff and the Principal."